Compare New Hyundai Models
vs the Competition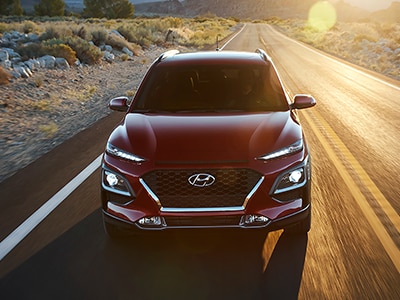 Hyundai Kona
The Hyundai Kona serves as an appealing option for subcompact SUV enthusiasts. This new Hyundai model is tech-savvy with features such as Apple CarPlay™ and Android Auto™ integration, reassuring with an extensive lineup of driver-assistance settings, and well-equipped with a cabin of preferable comfort creatures. From America's Best Warranty Coverage support to available all-wheel drive for seasonal travel and a nimble ride quality, the Kona checks every box as a vehicle you should extensively consider. Compare the Kona to other vehicles in its class.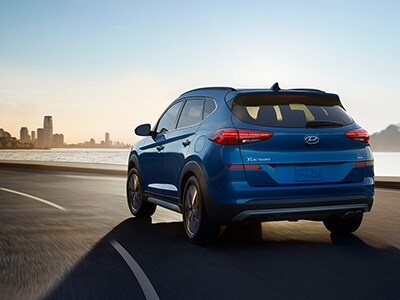 Hyundai Tucson
For shoppers who value style, versatility, and modern design in a daily driver, the new Hyundai Tucson is an ideal choice. This new Hyundai model updates trips with active safety technology response, entertains with digital systems such as premium audio, and enhances value with every trip through efficient powertrain selections. For traction over varied surfaces, available all-wheel drive is even offered. Well-rounded craftsmanship extends from the cabin amenities to the styling of its sleek frame, making the Tucson a stand-out option with the compact crossover segment. See how the Tucson compares to the competition.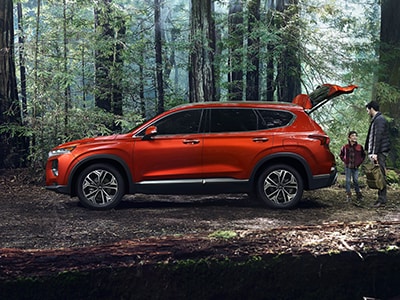 Hyundai Santa Fe
Fully designed to transform how you experience daily travel, the new Hyundai Santa Fe is engineered to make a statement from one destination to the next. As a five-passenger crossover with two efficient four-cylinder engine options, this new Hyundai model is crafted to keep you moving in capable fashion for sustained periods. A wealth of features, from available ventilated leather seats to an Infinity® premium sound system and hands-free smart liftgate, help showcase how convenient and comforting travel inside this SUV can feel. Let's compare the Santa Fe to comparable models.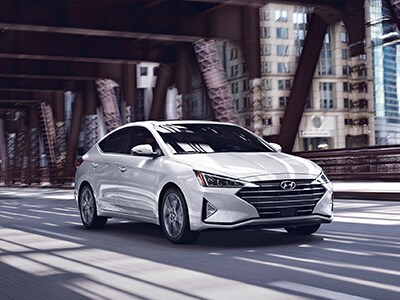 Hyundai Elantra
Crafted to dazzle at every turn, the new Hyundai Elantra presents a sleek sedan profile with intelligent design highlights and ample cabin amenities to keep travelers satisfied. With an array of standard and available active safety settings, a digital interior layout for modern connectivity in motion, and systems like a hands-free smart trunk to amplify convenience, minor details are prioritized to make a major difference for your experience. Equipped with smooth turbocharged four-cylinder engines, this model is known for a seemingly effortless ride quality that elevates your confidence behind the wheel. There are plenty of sedan options out there, lets see how the Elantra stands out.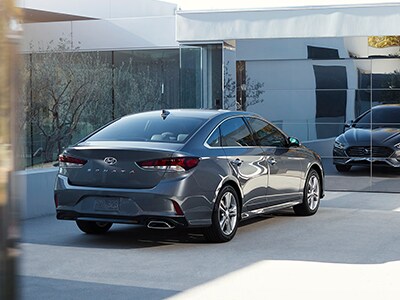 Hyundai Sonata
Considering midsize sedans as part of your car buying research? The new Hyundai Sonata deserves your full attention. With a voluminous interior that accommodates guests in premier fashion, this new Hyundai model is offered with three peppy four-cylinder engine options and numerous trim levels stocked with top-notch cabin appliances. While you cherish the dependable ride quality and efficient performance of this sleek daily commuter, features such as available full leather seats with ventilated functions help you naturally settle into the experience further. Let's explore how the Sonata compares to other sedans in the market.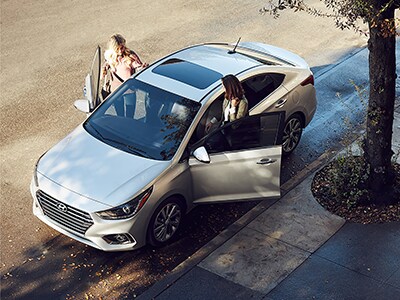 Hyundai Accent
Shoppers who appreciate multi-dimensional design in compact cars will really find themselves drawn to the new Hyundai Accent. Intelligent design covers safety, entertainment and convenience categories for this model, with features ranging from available forward-collision-avoidance assist to smartphone app integration and a hands-free smart trunk. Available as both a sedan and hatchback, this new Hyundai model offers exceptional cargo space and ample passenger room for flexible comfort. Supported by America's Best Warranty Coverage, you'll even appreciate the built-in reassurance as an owner and operator. Compare the Accent to others in its class.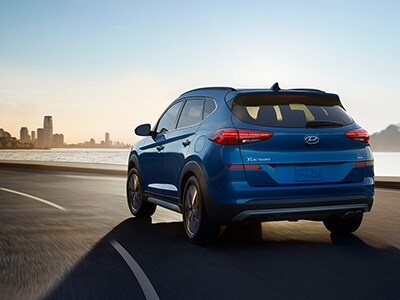 Hyundai Veloster
Highly efficient, alert in real time, and stand-out with styling, the new Hyundai Veloster easily distinguishes itself within the hatchback segment. This new Hyundai model features touchscreen technology access, direct-injection engine production, and several standard driver-assistance settings to intuitively respond to potential road dangers. With its unique three-door configuration and two-tone roof, the Veloster also features multiple paint color contrast variations to present your own custom style on local roadways. Let's see how the Veloster compares to the competition.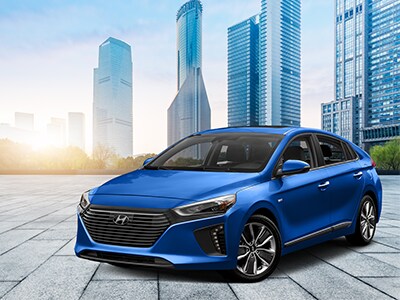 Hyundai Ioniq
Available as a hybrid, plug-in hybrid, and electric car, the new Hyundai Ioniq translates eco-friendly design into chart-topping range on the move. With impressive EPA-estimated miles per gallon measurements, innovative technology for a futuristic travel experience, and several warranty coverage assurances for lasting peace of mind, this new Hyundai model leaves a lasting impression on shoppers previewing its features and highlights. Every model comes well-equipped with readily accessible controls, easy-to-use appliances and a seamlessly adjustable cabin layout. The hybrid segment is getting more competitive, the Ioniq has been holding it's own with the competition.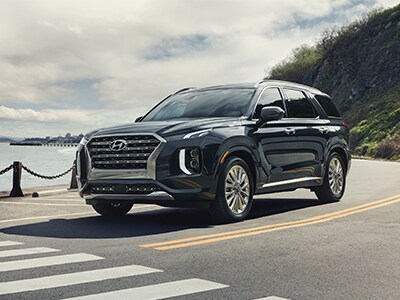 Hyundai Palisade
Full-size SUV enthusiasts are thrilled about the grand debut of the first-ever Hyundai Palisade. Lavishly accommodating up to eight passengers at once, this new Hyundai model is brimming with class standout features and settings. Highlights from this dazzling feature roster include a 10.25-inch touchscreen navigation system, Quilted Nappa leather seat surfaces, and Hyundai SmartSense active safety technology. Sporting a direct-injection V6 engine and available all-wheel drive, this innovative family carpooler is capable in motion and firmly in control regardless of road surface or travel setting. Let's see how this new model stacks up to the competition!
Contact Us